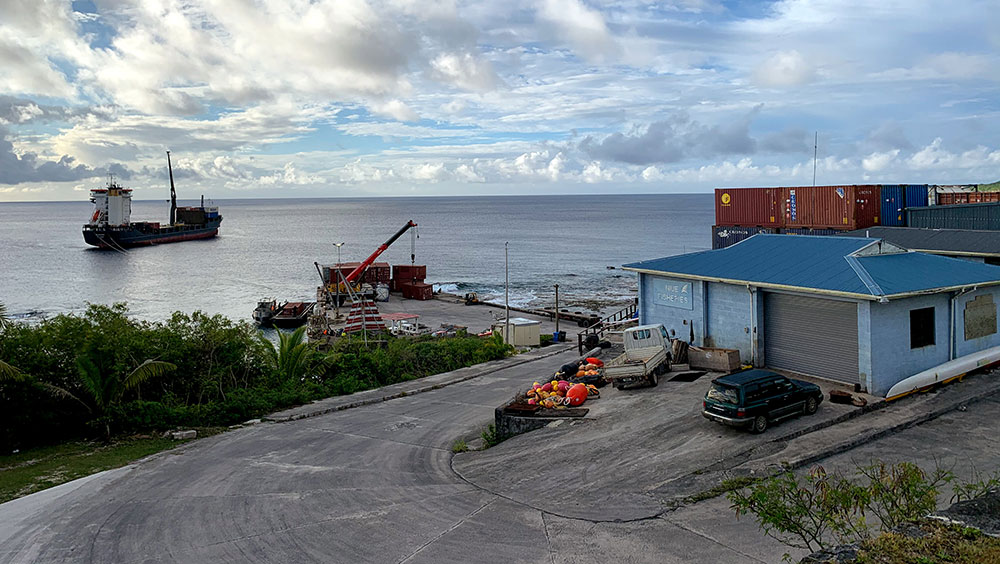 Niue's remoteness, as well as cultural and linguistic differences between its Polynesian inhabitants and those of the adjacent Cook Islands, has caused it to be separately administered by New Zealand. The population of the island has trended downwards over recent decades (from a peak of 5,200 in 1966 to 1,618 in 2017) with substantial emigration to New Zealand 2,400 km to the southwest.
The economy suffers from the typical Pacific island problems of geographic isolation, few resources, and a small population. The agricultural sector consists mainly of subsistence gardening, although some cash crops are grown for export. Industry consists primarily of small factories for processing passion fruit, lime oil, honey, and coconut cream. The sale of postage stamps to foreign collectors is an important source of revenue (Source: CIA World Factbook).
With financial assistance from the Australian Department of Foreign Affairs and Trade (DFAT) and the New Zealand Ministry of Foreign Affairs and Trade (MFAT), UNCTAD is currently engaged in the implementation of the Pacific Trade and Customs Harmonisation Project in line with the PACER Plus Development and Economic Cooperation Work Programme to review, streamline and automate the cargo clearance processes, to strengthen customs institutional capacity through trainings and capacity building, and to deploy the latest version of ASYCUDAWorld in the Customs Administration of Niue.