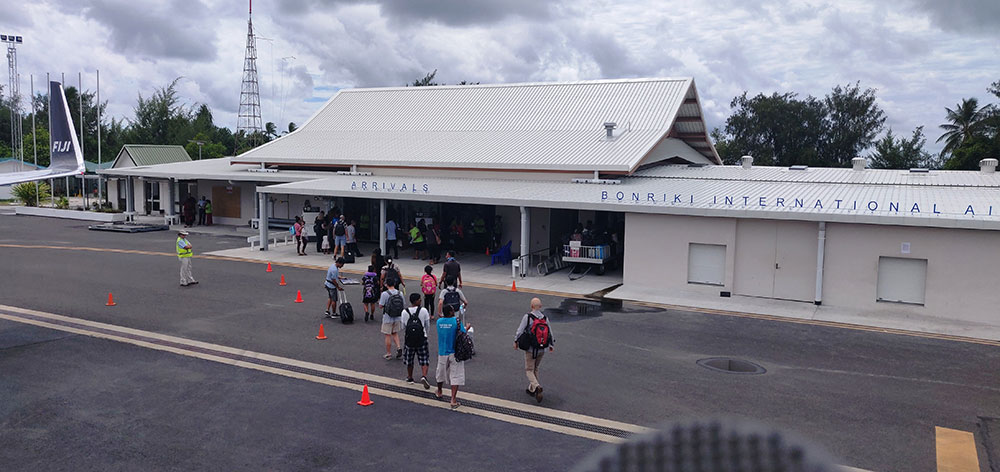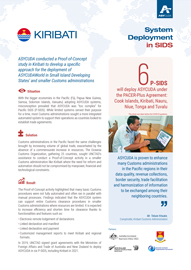 Kiribati is a remote country of 33 scattered coral atolls. Earnings from fishing licenses and seafarer remittances are important sources of income. The public sector dominates economic activity, with ongoing capital projects in infrastructure including road rehabilitation, water and sanitation projects, and renovations to the international airport, spurring some growth.
The Gilbert Islands became a British protectorate in 1892 and a colony in 1915; they were captured by the Japanese in the Pacific War in 1941. The islands of Makin and Tarawa were the sites of major US amphibious victories over entrenched Japanese garrisons in 1943. The Gilbert Islands were granted self-rule by the UK in 1971 and complete independence in 1979 under the new name of Kiribati. The US relinquished all claims to the sparsely inhabited Phoenix and Line Island groups in a 1979 treaty of friendship with Kiribati. Kiribati joined the UN in 1999 and has been an active participant in international efforts to combat climate change (Source: CIA World Factbook).
With financial assistance from the Australian Department of Foreign Affairs and Trade (DFAT) and the New Zealand Ministry of Foreign Affairs and Trade (MFAT), UNCTAD is currently engaged in the implementation of the Pacific Trade and Customs Harmonisation Project in line with the PACER Plus Development and Economic Cooperation Work Programme to review, streamline and automate the cargo clearance processes, to strengthen customs institutional capacity through trainings and capacity building, and to deploy the latest version of ASYCUDAWorld in the Customs Administration of Kiribati.